Wednesday, May 28, 2008
What?! I've got the maddest rhyming skills ever.
You might recognize this fab couple from a previous blog post. They are one of my super fabulous wedding couples from last year.
It's always great to have old clients come back for another session. It's fun to chat and keep up on each others lives. Good ol' Destry and Freddy, they are so great.
And Nassari happens to be one of the prettiest little girl out there. And best of all, she thinks I'm hilarious (or at least she thinks my whistles and puppets are hilarious). So getting her to smile for pictures is such a breeze.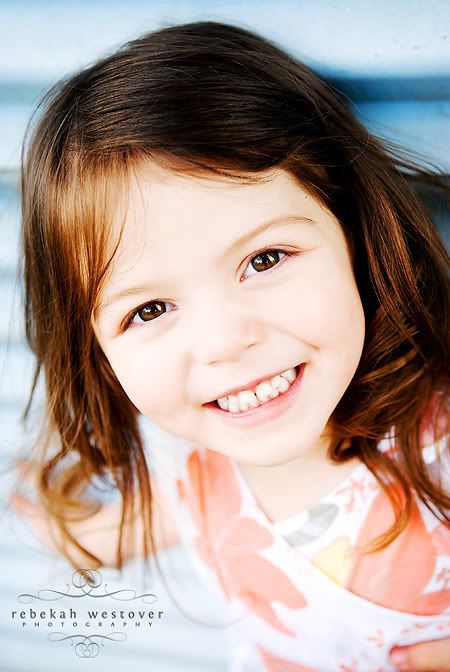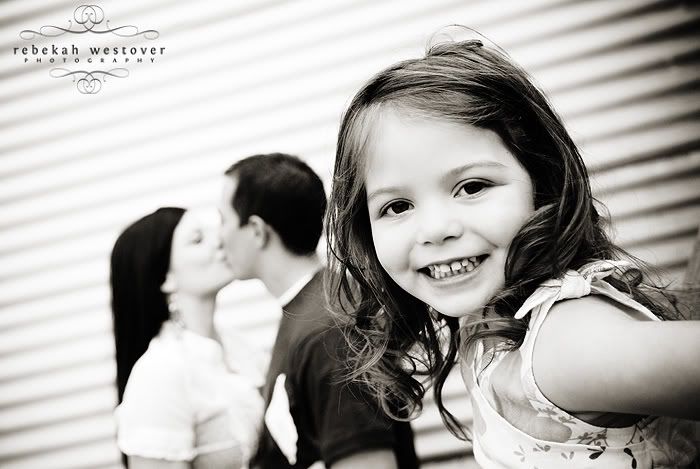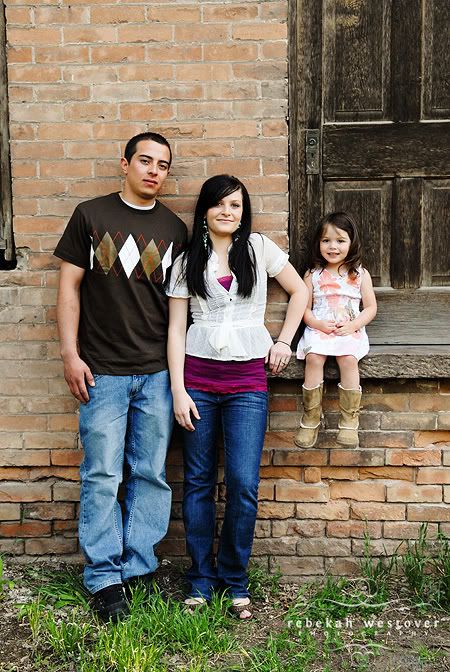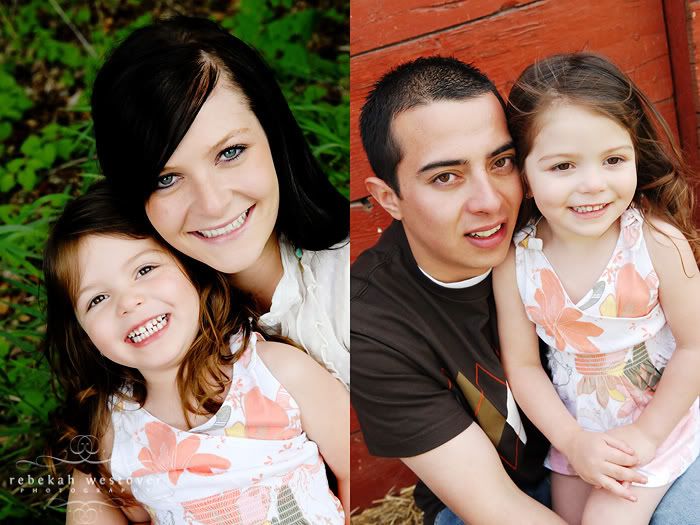 This little baby is SOOO tiny. She is a 5 pounder. It's amazing what a difference a few pounds makes on a little newborn. I've never seen a tinier baby than little Tennley. She is such a beauty too. She looks like a girl (not always apparent with newborns). She has delicate little features and long black eyelashes.
She was such a little sweetie for this shoot. She slept like a rock. We couldn't wake her up for anything. I LOVE newborns.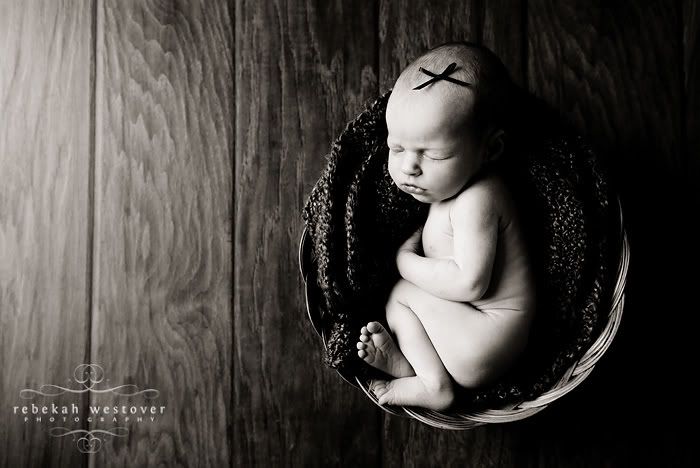 Tuesday, May 27, 2008
Today we went and visited my husbands father who passed away last year. We still can't believe he is gone. It is so unreal. We miss him so much.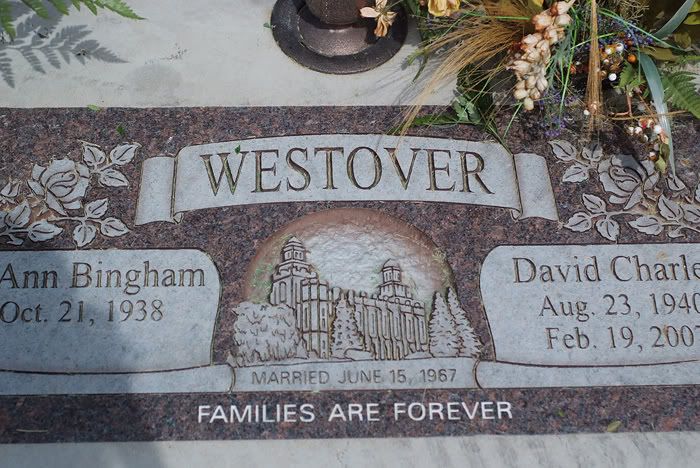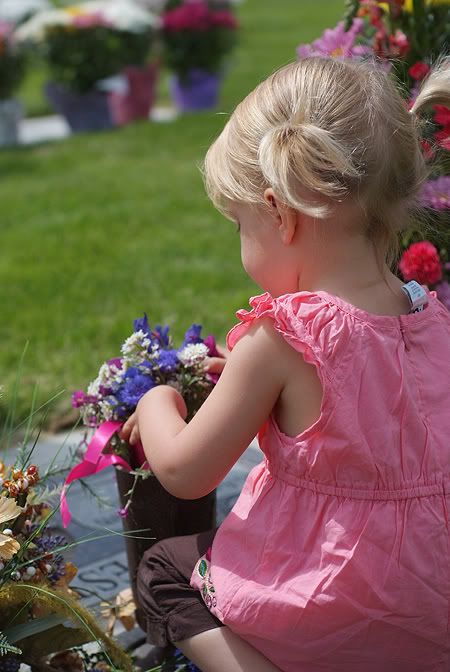 And we saw these flags honoring veterans. It was such beautiful thing to see.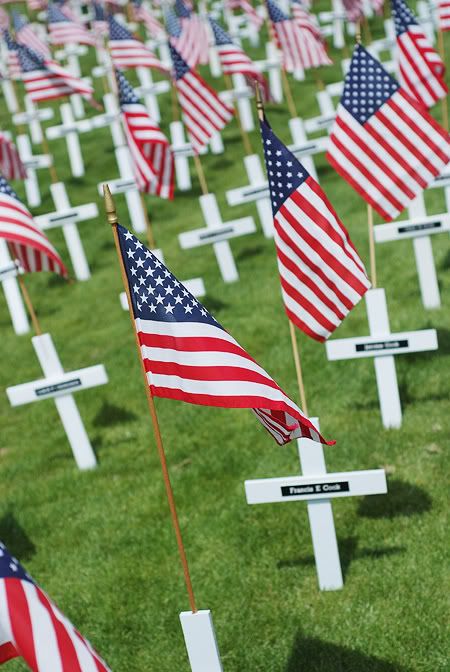 Memorial Day is such a special day.
THEN after we decorated graves we decided it would be fun to go on a 15 mile bike ride the next day. We woke up the morning of the schedule bike ride and it was pouring rain. But did we cancel it? No! My in-laws are hard core. So we loaded up kids, Violet, Grandma and all for the 15 mile bike ride.
It rained for the first 5 miles. Stopped for the middle 5 and then rained and hailed the last 5. Overall it was surprisingly fun.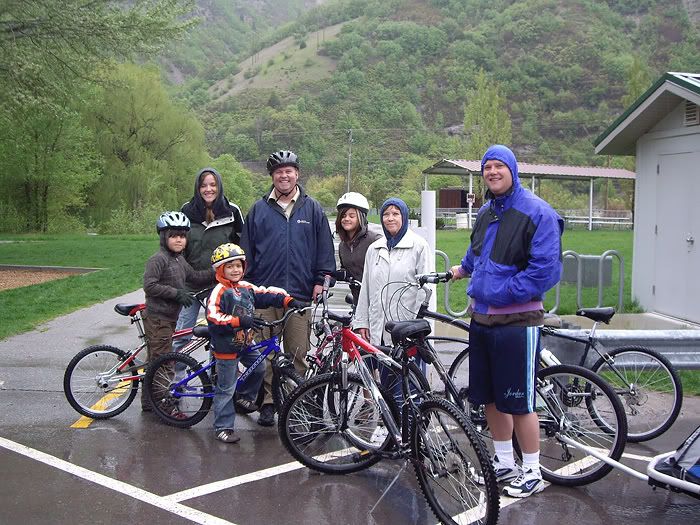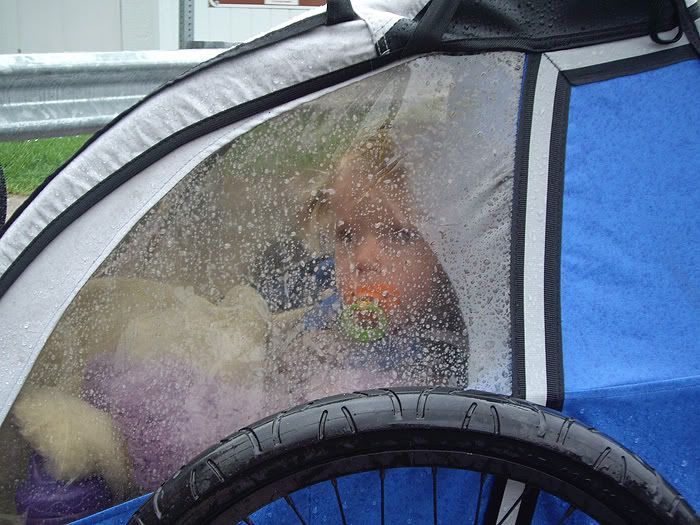 We fed the ducks at Utah Lake as our final destination point.